'sup? Do I start a new thread? Just attach to the old one of "don't steal anything"? Well, I'm a review hor so I'll just start a new one. If I draw anthing else I'll just tag it on the end here.
Well, this is J Root, younger than in the books: hair not as grey, face just as red.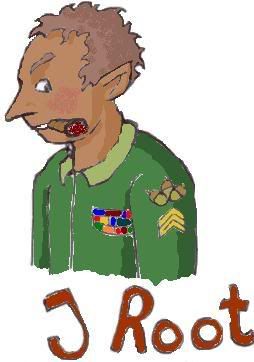 1 hour on paint. A new record, though it is a small picture and I stole the colours from my other drawing.
michelle439731